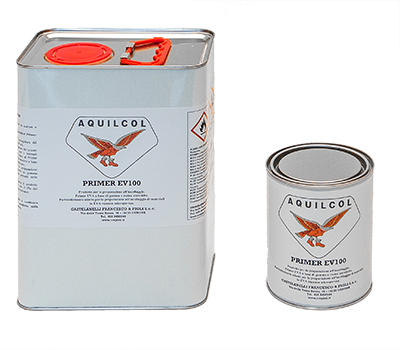 Product to be used before the application of the glue.
EVA Primer based on syntethic rubber and resins.
Solvent based adhesive; It doesn't contain toluene and chlorinated solvents.
Particularly used for the bonding preparation of substrates in microporous expanded EVA.
Used also on substrates made of on micro-technique rubber for sport footwears.
| PACK | PACKAGING |
| --- | --- |
| Tin 400 gr. – net weight | Boxes with 24 pieces |
| Tin 860 gr. – net weight | Boxes with 12 or 24 pieces |
| Tin 4 kg. – net weight | Boxes with 4 pieces |
| Tin 16 kg. – net weight | Loose |