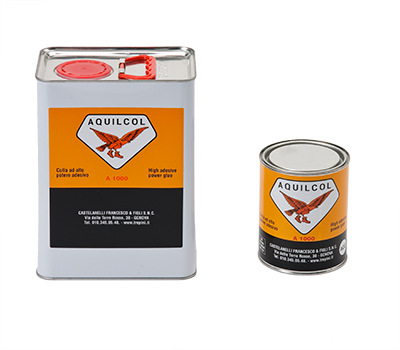 Medium viscosity contact polychloroprene adhesive.
Solvent based adhesive; It doesn't contain toluene and chlorinated solvents.
Particularly suitable for leather, cork, rope, metal, cloth, wood, polyurethane foam, ecc..
Used also for insulating materials.
Excellent spreadability; generally employed by brush or roll.
Good temperature and water resistance. Sticked materials keep an excellent elasticity.
| PACK | PACKAGING |
| --- | --- |
| Tin 400 gr. – net weight | Boxes with 24 pieces |
| Tin 860 gr. – net weight | Boxes with 12 or 24 pieces |
| Tin 4 kg. – net weight | Boxes with 4 pieces |
| Tin 16,7 kg. – net weight | Loose |